On Monday evening, I attended Bloggers Hangout, a 'meet the makers' style event organised by bloggers for bloggers. Throughout the evening, I met a lot of new and exciting food and drink start-ups set to take the food and drink industry by storm. Here is a few of my favourites from the night:
The UK's first brand of honey water drinks, infused with honey rich spring water, meaning it's naturally sweetened. The honey waters which come in three varieties; blueberry, lemon & green Tea and apple & ginger, have been created by third generation beekeepers from Lancashire and if tasting good wasn't enough, ten percent of profits are donated to Friends of The Honey Bee.
Available from Selfridges, Holland & Barratt, Fortunum and Mason, £1.80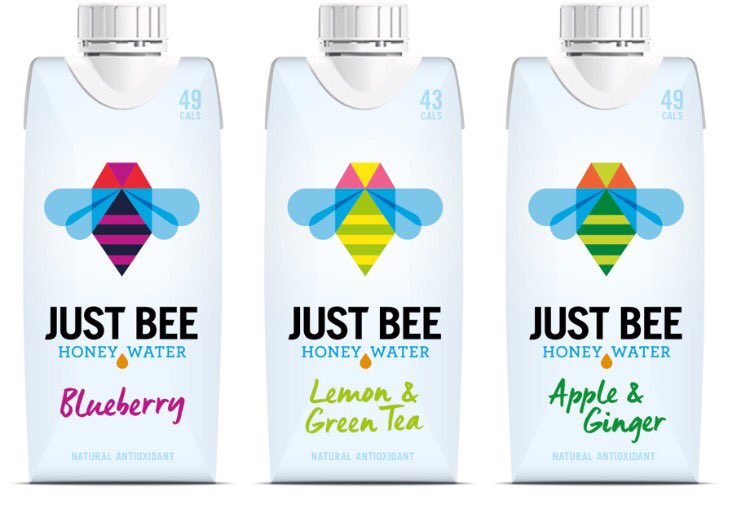 PICS REALLY GOOD PEANUT BUTTER
If like me you're nuts about peanut butter, this one is for you. I use peanut butter for a variety of things including; on bagels in the morning, in post-workout shakes and dipped with apple – it tastes really good. Pics comes all the way from Australia and is already getting noticed in the UK, being voted Olive Magazine's number one peanut butter in 2015. The butter itself is created using hi-oleic fresh roasted peanuts, with optional added salt and is available is smooth and crunchy – I'm a crunchy man myself.
Available online, £4.50
Mead Ho is an alcoholic beverage brewed in Latvia. A cross between a beer and cider, Mead Ho is very pleasant on the palette as during the fermentation process it's infused with honey. This provides a great solution for people like me, who enjoy the idea of beer but not always the after-taste. I think these guys have found a real niche in the market and I wish them all the best luck in the launch of Mead Ho in the UK.
Available from Primrose Hill Market
Bio-tiful Dairy produce organic kefir and super smoothies. If you're not familiar with kefir, it's a fermented milk drink made with kefir grains, known for its reputed healing powers, filled with natural goodness including natural bacteria and vitamin B and perfect for those intolerant of lactose. Bio-Tiful Dairy is currently available in four flavours; natural, naturally sweeter, spring honey & mint and cherry.
Available from Ocado and Planet Organic, £1.49
As seen on Dragon's Den, Chika's produce tantalising West African snacks, inspired by Chika's trips to West Africa. As well as producing the spiced snacks including; black pepper cashews, chickpea crisps and smoked almonds; Chika's gives back to the community, with Chika's charity 'Chicka's Change', which is set out to give an African child a place at school every time a subscription is purchased online.
Available online
I'm sure you've heard of beef jerky, but have you heard of fruit jerky?
Snact. has a great company ethos of creating snacks using surplus produce. That's produce that would otherwise be thrown away for being too big, too small, too ugly, or simply too abundant. vegan and gf friendly and less than 65kal per bag. Available in three varieties; apple & mango, apple, blueberry & banana and apple and raspberry.
Available online, £4.50 (5 packs)